Integrity・Experience・Resolve
Since 1922
Dedicated to Client Success
Tisinger Vance, P.C. Attorneys at Law
At Tisinger Vance, we believe that our 100 years representing clients mark a commitment to the same values of the firm's founders: a dedication to clients, persistence, creativity, hard work, unquestioned ethics, and community service. Those values are ones we seek to apply to each of our areas of practice and for every client we are fortunate enough to serve.
View All Practice Areas
Our lawyers are committed to continuing the firm's heritage of providing efficient and effective legal services, maintaining the highest standards of professionalism and ethics.
Our Attorneys
Attorneys at Tisinger Vance, P.C., our general practice firm, have been providing business and personal law services throughout the state of Georgia since 1922. Over the years Tisinger Vance has grown to a nearly twenty-lawyer practice serving clients in the West Georgia area.

John Harris gave us a very personable experience dealing with a rather trying issue. He stayed in touch, and always gave us a phone call instead of an email. We were both very impressed.

David Brown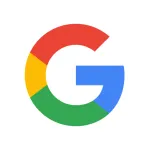 Our closing experience was very professional and the staff was friendly and helpful, I can't say enough good about these folks! I don't know how it could have been better, hats off to them and all the good folks that helped with our buying experience!

John Robert Locke
We made the switch to Tisinger & Vance after multiple hurdles with a previous attorney's office. Tisinger Vance, P.C. was able to get our land loan closed quick, easily, and professionally. Thank you!!

Hailey MacMinn
This is the first time I closed with this Law Firm. They did back to back for us and were outstanding. Both closers I worked with were amazing and Andrew was the attorney. I highly recommend this law firm.

Wendy Miley Verdon
Times-Georgian Readers' Choice Award Winner
2015 - 2023